AIRSOFT PTS STYLE FMA2 ANGLED FOREGRIP AEG GRIP BLACK SWAT 20mm RAIL UK
AIRSOFT PTS STYLE FMA2 ANGLED FOREGRIP AEG GRIP BLACK SWAT 20mm RAIL UK
---
Choose Your Options
Product Description
AIRSOFT ANGLED FOREGRIP (FMA2)


HIGH QUALITY POLYMER CONSTRUCTION

ERGONOMIC DESIGN

MADE BY FMA

COLOUR - BLACK

FAST UK DELIVERY


FMA2 is a rail-mounted forward grip/index point designed to improve weapon ergonomics and increase shooter speed and efficiency
The FMA2 is a slim line design that is shorter in overall length and width compared to the FMA1. Smaller size allows for compatibility with a wider variety of rail systems, rail covers, and accessory mounts.
Polymer three-piece design with an interchangeable finger shelf that allows for a flat "A1-style" surface or an "A2-style" finger nub
Will fit to every 20mm Picatinny Standard Rail
Unlike conventional vertical fore-grips, the FMA takes into account natural body mechanics to provide a comfortable and stable user interface reducing fatigue and allowing for more precise weapon control. By positioning the shooter's hand high on the centreline of the bore, the FMA helps mitigate recoil, facilitating faster, more accurate follow-up shots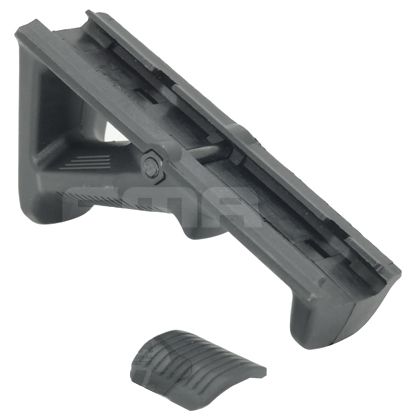 Please note any item chosen to be sent via Royal Mail not on a recorded or courier service, will not be covered by ourselves if Royal Mail lose your order.
If in doubt, always choose our courier service
Find Similar Products by Category